Skip to content
The ultimate endurance test for Knitido toe socks
Extreme athlete Harald Lange
Harald Lange - Harry for short - is an almost blind extreme athlete who proves to everyone: Where there's a will, there's a way. The passionate toe sock wearer has been trying out our new performance models in the toughest conditions since the end of 2014 and sets our bar pretty high.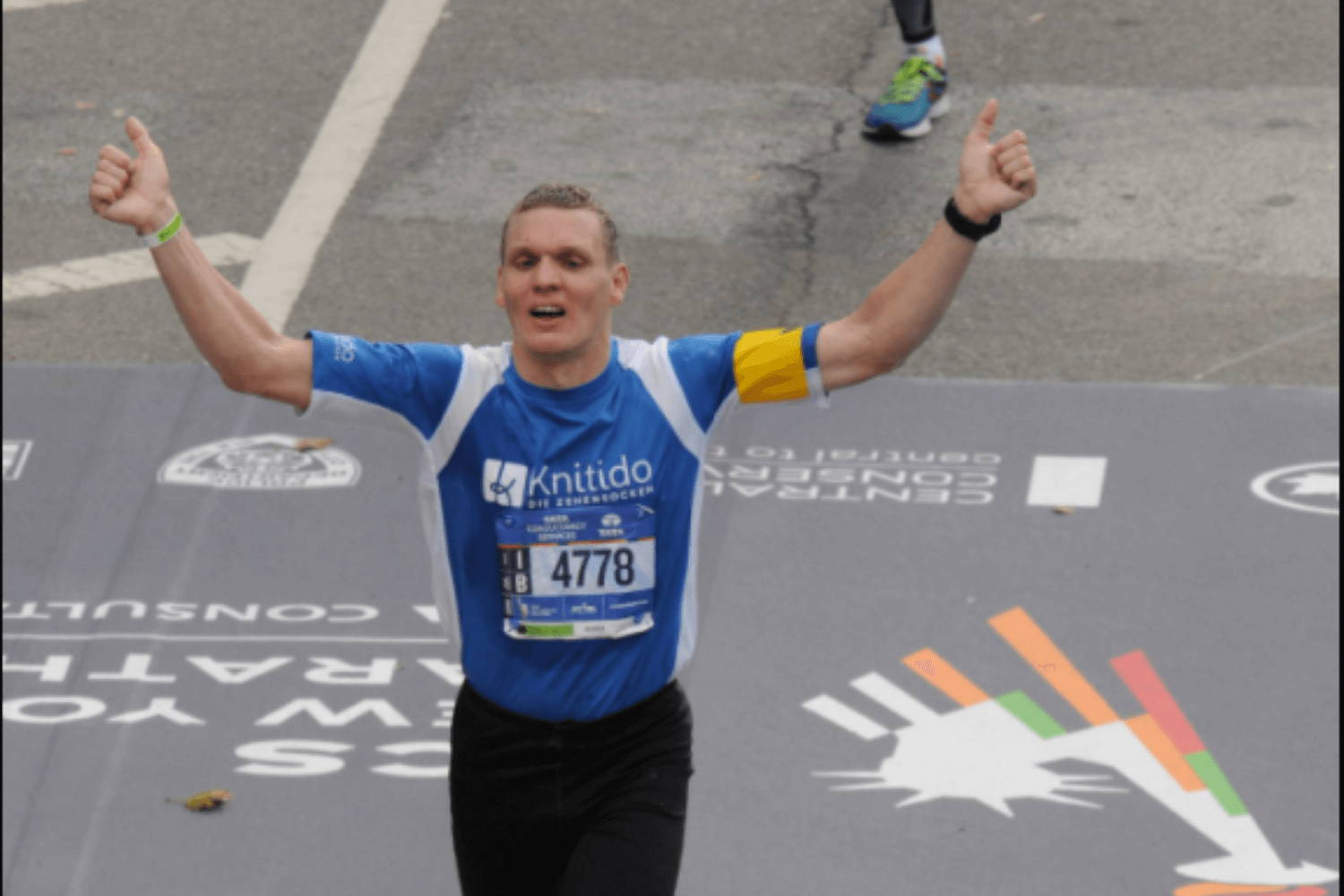 Harald Lange was born on 05.04.1980 in Hofheim im Taunus with severe optic nerve atrophy on both sides, which left him completely blind on the right and with 5% visual acuity in his left eye with a field of vision of 12 degrees. But this has not stopped him from pursuing his passion for sport. On the contrary: Harry turned his weakness into a strength.
Harry describes running as a "natural measurement of his strength, ... a primal instinct". Obstacles only push him further: Harry has to experience for himself what his body can achieve and where his limits are. So he is not only an excellent long-distance runner, but has subjected himself to the toughest tests. He has proven to sceptics what is possible with hard training.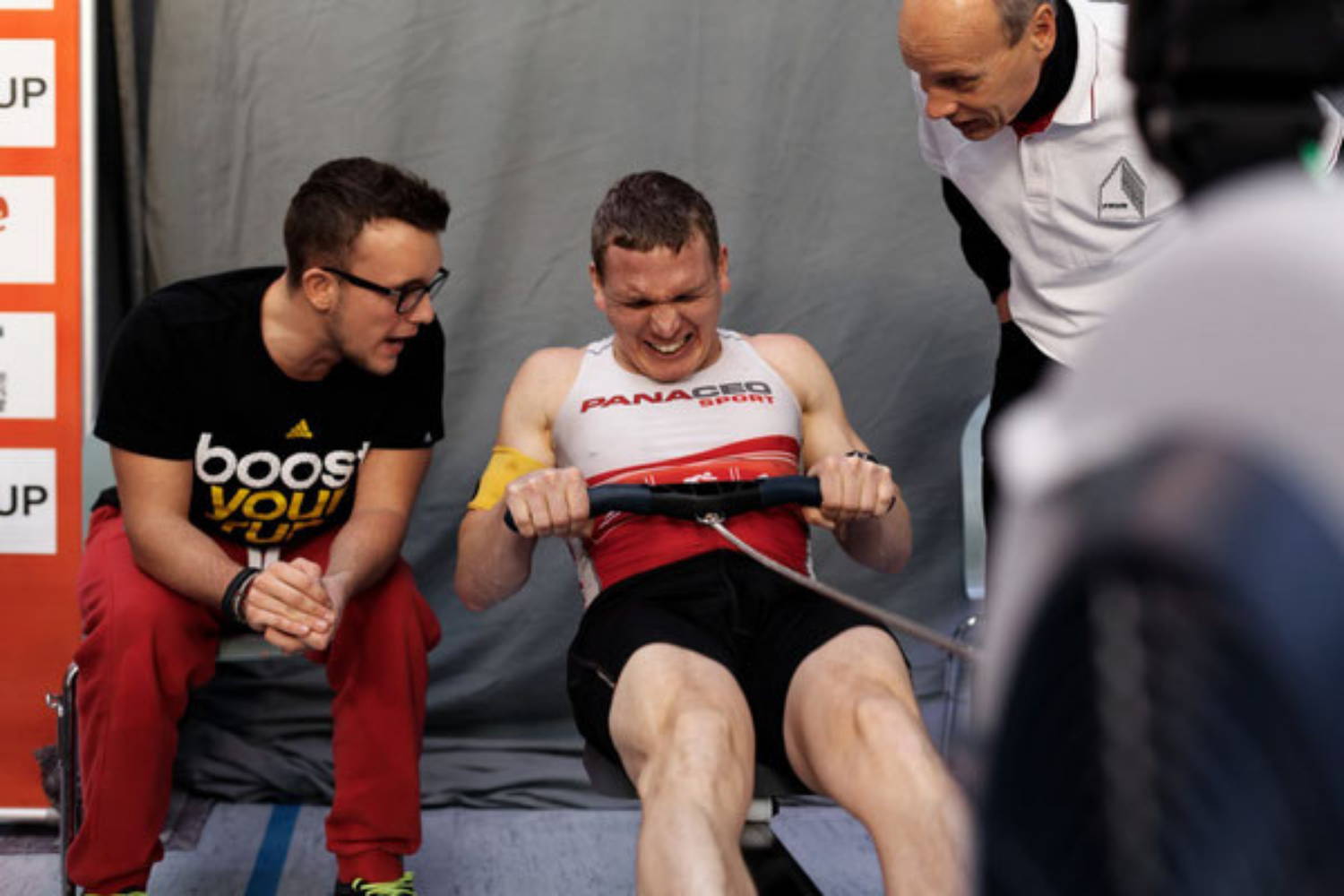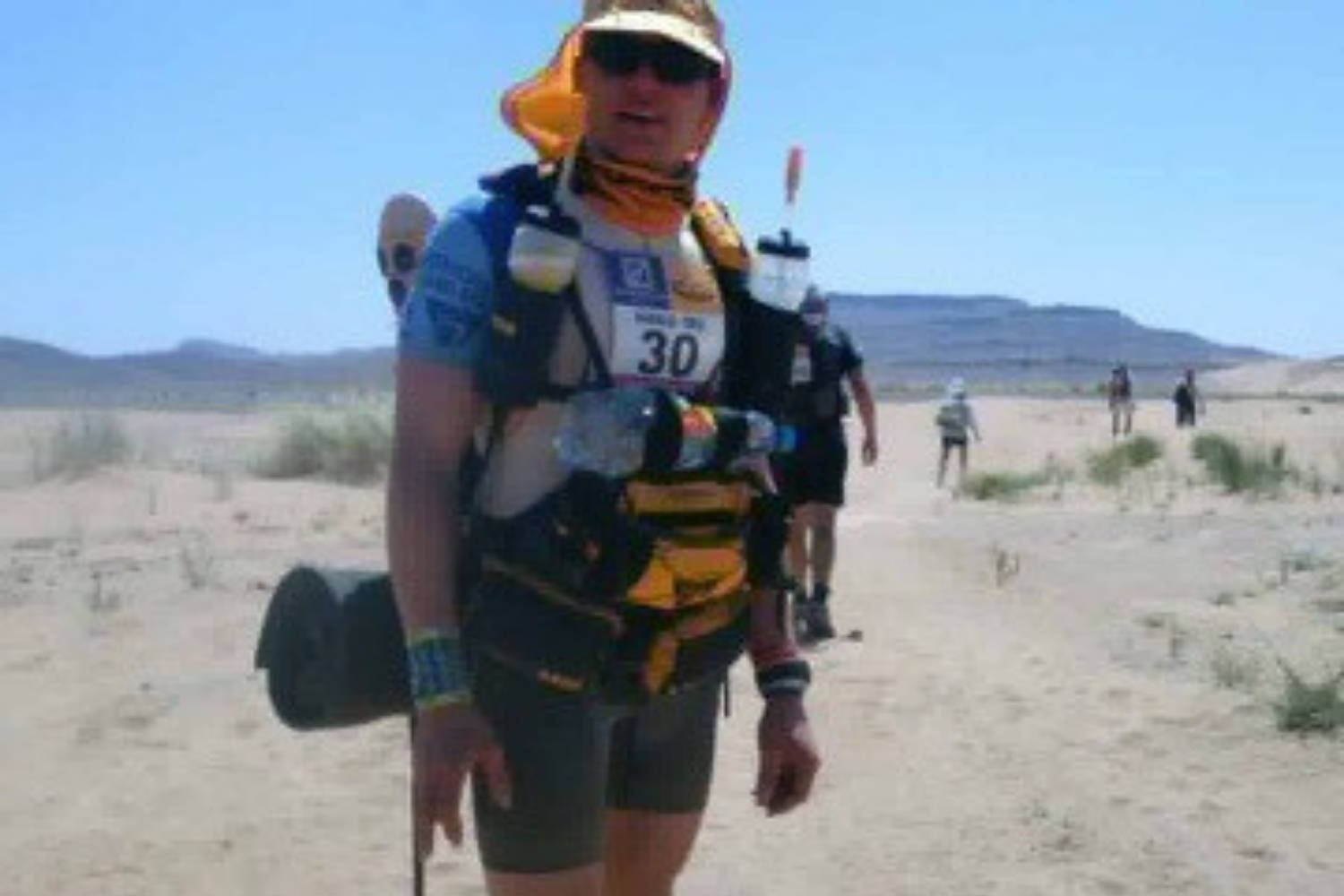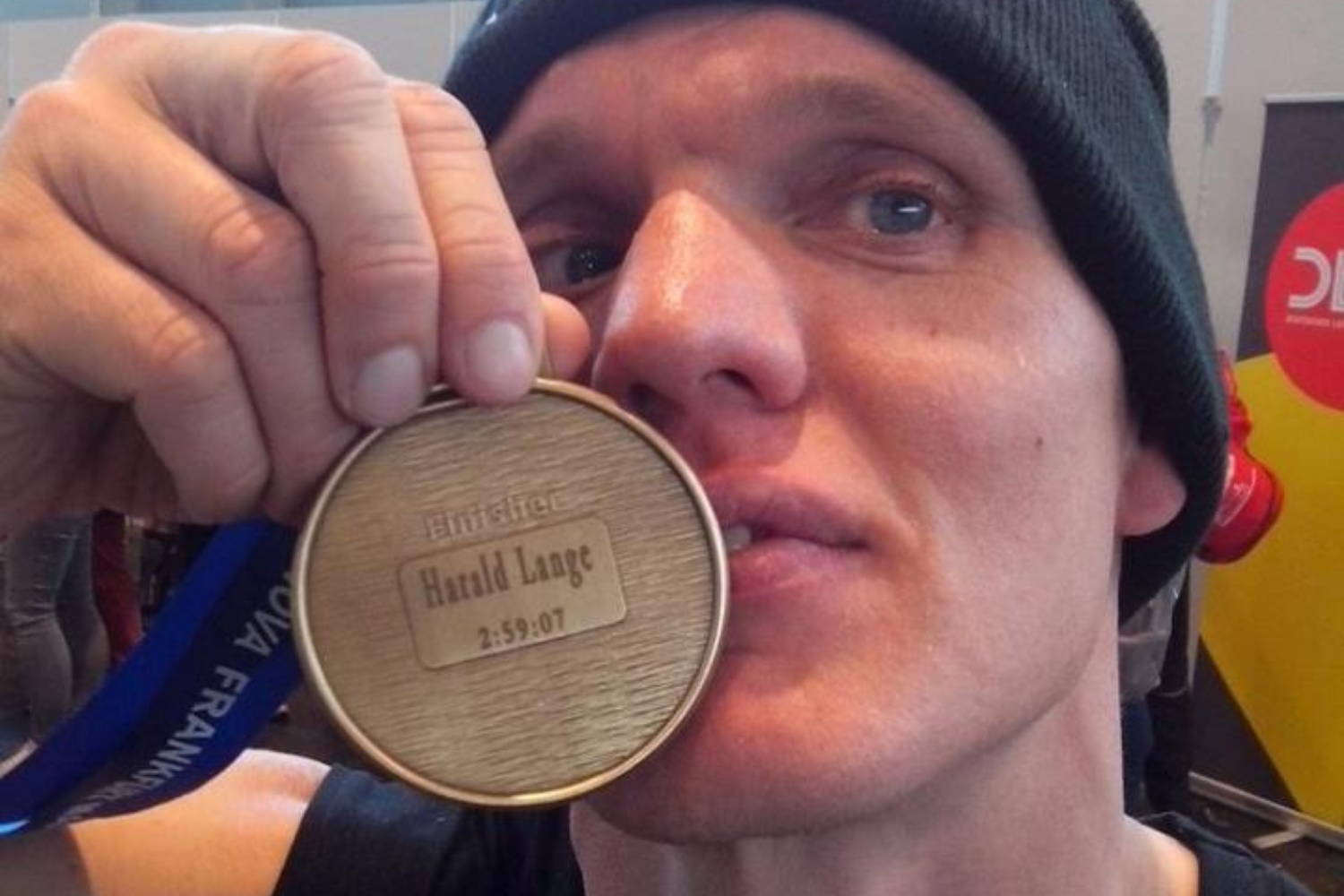 In 2015, for example, he competed in the 6-day Sahara extreme race Marathon des Sables and published his experiences in the Moroccan desert in the book Highway to Hell. His achievements, but above all his perseverance, are a great inspiration. He motivates everyone not to stop by external obstacles. His motto: "Whether disabled or not, if you want to achieve a goal, always stay true to yourself, believe in yourself and the cause and above all: never give up!!!"
In the meantime, Harry has written several books, both for adults and children. But he continues to pursue his passion: Running. All his latest reports can be read here.
Sunday,Monday,Tuesday,Wednesday,Thursday,Friday,Saturday
January,February,March,April,May,June,July,August,September,October,November,December
Not enough items available. Only [max] left.
Add to Wish List
Search wish list
Remove from wish list